Customer Reviews
Write a Review
Ask a Question
Chia te Taiwan bakery cake
Very good and delivery is fast
07/15/2022
Anonymous

Singapore
Chiate Milkcakes/cranberry cakes
Super fast delivery! Seller wasted no time in sending me the cakes once they arrived in Singapore. Very responsible seller. Called and informed before making delivery. Thank you for the free yogurts.
02/15/2022
Anonymous

Singapore
Super delivery speed.
I got my order at the same day I odered. the product for me is 1st time try. Very good .
01/24/2022
Anonymous

Singapore
ChiaTe 佳德 Taiwan Bakery Milk Cake 6 pcs
Fast delivery, sweeter than the sun cake from the same stall but tasted great.
01/21/2022
Anonymous

Singapore
Taiwan famous snack delivered to my home
Don't need to be in Taipei to enjoy it
11/12/2021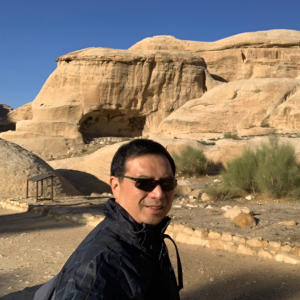 LS
Lye S.

Singapore
The Chiate milk cakes & Almond cookies are just excellent!
This is the first time I tried the Chiate milk cakes and almond cookies. I have never tasked anything like these. Will certainly get again
10/09/2021
Anonymous

Singapore
Courier just hang items at door without press the bell.
I was at home waiting items but no door knocking or bell. So check out opened d door, items alrdy on door handle.
08/21/2021
Sheila T.

Singapore
2nd time buying this!
The food was sealed thus it was fresh. Love the milk biscuits from chia de anytime.
08/20/2021
Karen C.

Singapore
Fresh and delicious
Lovely with a cup of milk tea. Arrived fresh and well packed.
07/28/2021
A

Singapore
Milk cake
Delivery was fast which is next day delivery. The usual milk cake taste & all time favorite!
05/20/2021
Anonymous

Singapore
Excellent
Have been my favourite brand and can now taste Taiwan at my own home. Well packed and Fresh, flaky as usual.
05/15/2021
Evelyn L.

Singapore
Chia Te milk cake
Fresh and delivery was great
05/15/2021
Anonymous

Singapore
Chia Te milk cake
Fresh and delivery was great
05/15/2021
Anonymous

Singapore
Chiate
biscuits were fresh despite a slight delay . store communicated the delay and kept me posted when the delivery was on its way to me. Thank you
05/09/2021
Anonymous

Singapore
Business as usual
All orders should be non-events. This order was no different. Happy to recommend this vendor to all for reliability and trustworthiness